Click play above. Prototype re-created in Adobe XD.
Launc

h ca

mpaign for the newly re-branded Arizona Jeans exclusively at JCPenney.
Created a tablet image gallery app, email & web banner ads to have a strong online presence. Keeping everything on white including the shirts on the models allowed the jeans to really take focus without distractions.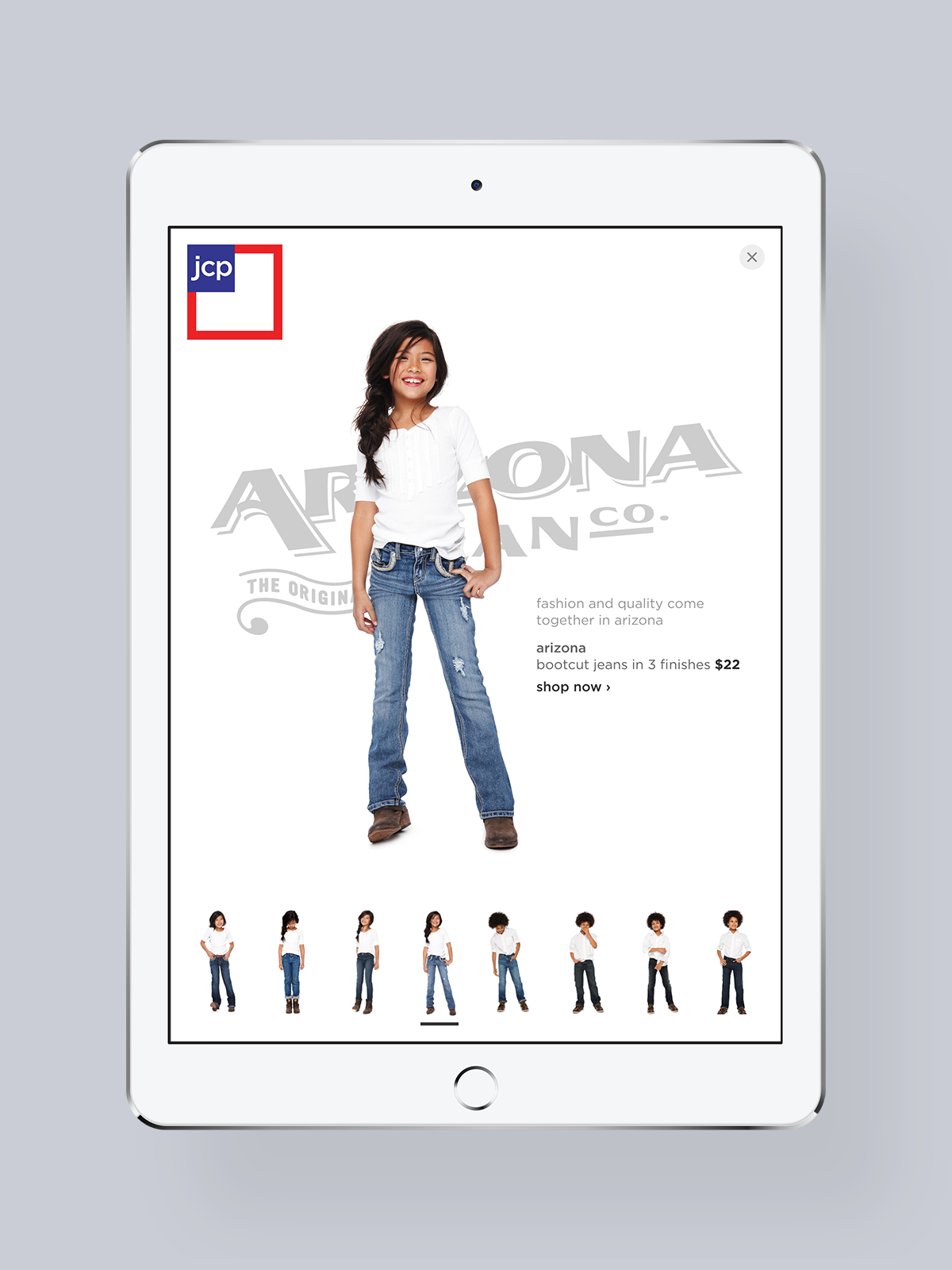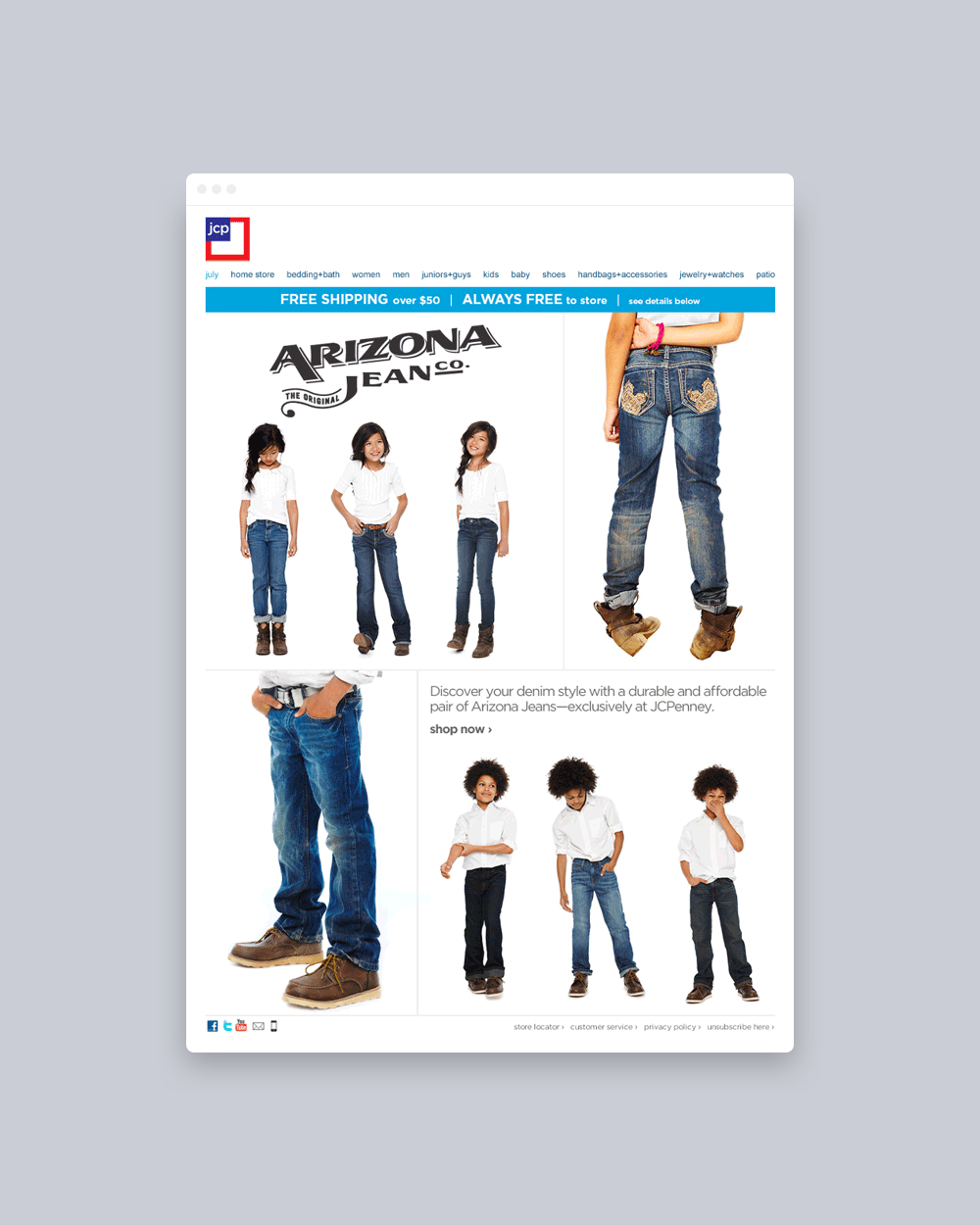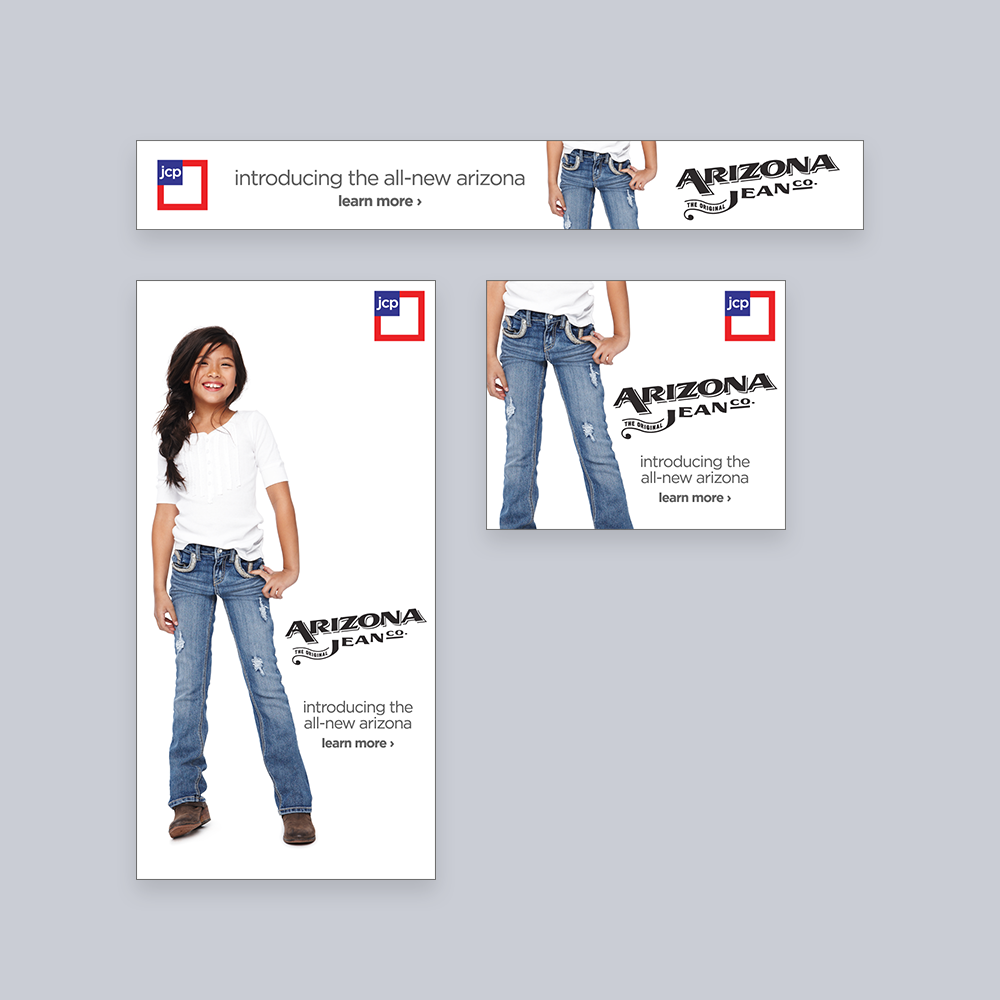 Michael Lamb, Melinda Eggert